ZWS announces next public engagement events on deposit return
The Scottish Government has offered the general public further opportunity to discuss a potential new deposit return scheme (DRS), with 15 new dates and venues added to the currently listed events.
The DRS, to which Scottish First Minister Nicola Sturgeon committed Scotland last September following feasibility work carried out by Zero Waste Scotland (ZWS), would see customers pay a small deposit when buying bottled or canned drinks, which would then be returned to them when they return the empty container for recycling at a designated collection point.
Following the success of the first engagement event at Glasgow Fort in June, ZWS will be appearing at some of the country's main summer events, such as the Edinburgh Mela, the South Ayrshire Air Show and Perth Food and Drink Festival. A live webinar was available on 27 August for those unable to attend the listed events, and the next event will be Dundee Food and Flower Show on 31 August. 
Officially launched by Cabinet Secretary for the Environment, Climate Change and Land Reform Roseanna Cunningham, and ZWS Chief Executive Iain Gulland, the Scottish DRS would be the first deposit return scheme in the UK, following in the footsteps of other countries such as Norway, Finland and Lithuania, where collection rates for deposit-bearing items can reach more than 90 per cent.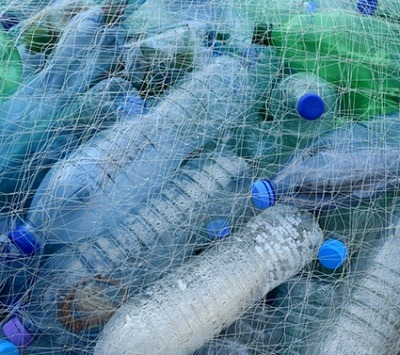 At all listed events, ZWS staff will be available to chat through four hypothetical examples of how the DRS could work to help the public understand the different ways in which a DRS could function and how those varying designs would have differing outcomes for Scotland.
The public can also access the online consultation, which asks the public what types of materials or products should render a deposit, how much the deposit should be and where that deposit should be reclaimed. The consultation then asks for four examples of how these different choices could work together.
Commenting on the announcement, Gulland said: "We are aiming to visit as many areas across Scotland as possible, and importantly engage with as many people as possible-whether that be at events, through our webinar or via our online activity."
Cunningham added: "People will make this scheme a success - both for our environment and our economy. The Scottish Government and Zero Waste Scotland have committed to designing the best possible deposit return scheme for Scotland. We want it to work for everyone - and that's why we're calling on as many people as possible to have their say."
Leading the way
The DRS is being put forward as one of the solutions to overcoming society's throwaway culture and providing high-quality material for the recycling industry. ZWS's research shows that every year, 64,000 tonnes of plastic bottles and food packaging are discarded into household general waste bins and therefore sent to landfills. This costs the country an estimated £11 million each year.
While Scotland has lead the way on DRS in the UK, UK Environment Secretary Michael Gove announced that a DRS for England would be introduced by 2020, while ministers from the UK, Welsh and Scottish Governments have discussed plans for a UK-wide system.
Scotland has already made substantial attempts to tackle the problem of plastic pollution. The government proposed bans on plastic cotton buds and drinking straws in January, appointing the Expert Panel on Environmental Charging and Other Measures, which will examine possible measures that could facilitate Scotland's transition to a circular economy.
Meanwhile, according to the Marine Conservation Society (MCS), Scotland has particularly suffered with an influx of plastic waste collecting at its shores, with the country having the fourth-highest litter density for the third consecutive year. Meanwhile, countries with a DRS already in place can reach over 90 percent for targeted drinks containers.
Upcoming events
ZWS representatives will be present at the following events in the coming weeks:
31 August – Dundee Food and Flower Show
31 August – Speirs Centre, Alloa, Clackmannanshire
1-2 September – Edinburgh Mela
2 September – South Ayrshire Air Show
3 September – Lagoon Leisure Centre, Paisley
3-4 September – Co-op, Lerwick, Shetland
5 September – Eastgate Shopping Centre, Inverness
6 September – ASDA Barrhead
7 September – Dumfries town centre
9 September – Grampian Motorcycle Convention, Alford, Aberdeenshire
13 September – Scottish Wildlife Trust Visitor Centre, Montrose Basin
14-16 September – Perth Food and Drink Festival
14 September – East Kilbride Shopping Centre
16 September – Newmilns Festival, East Ayrshire
17 September  – North Lanarkshire Heritage Centre, Motherwell
20 September  – Rivergate Shopping Centre, Irvine
21 September – Livingston Designer Outlet, Livingston
Have your say at the Scottish Government website, and please check Zero Waste Scotland's website to keep up to date with the event programme.