Zero Waste Scotland to fund plastic reduction projects
Zero Waste Scotland has released £500,000 of funding for projects that aim to tackle the blight of single-use plastic items in Scotland.
The new initiative, called 'Action on Plastics', will use funding from the European Regional Development Fund to support community groups and potential contractors that want to address the issue of disposable plastic items through reduction projects.
The £500,000 of funding will go to those projects that propose innovative measures to eradicate disposable plastics and other materials from event and community spaces, as well as within businesses. The first projects will run as pilots and aim to develop replicable approaches to minimizing waste that can be implemented across Scotland.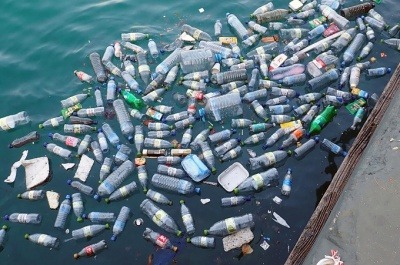 Items that the project hopes to target as a priority include bottles, cups, straws, stirrers, food containers, condiment sachets, cable ties and event goody bags.
Commenting on the initiative, Iain Gulland, Chief Executive of Zero Waste Scotland, said: "Since Blue Planet we have seen an overwhelming desire to tackle single use plastics which is fantastic to see, but there is still a lot of confusion about what is a sustainable alternative. One example of this is the widespread move to using paper straws instead of plastic ones. It's better for marine litter, but paper straws are often not recycled and will produce methane in landfill, which contributes to the climate emergency.
"We want to establish a clear hierarchy to show it's best to get rid of disposable items altogether, use reusable items wherever possible, and maximise the recycling of any remaining single-use items, but we have to properly test these approaches in real life situations first. These ground-breaking projects will do that."
Circular economy ambitions
'Action on Plastics' is part of Zero Waste Scotland's £73-million Resource Efficient Circular Economy Accelerator Programme, which aims to boost the circular economy and promote circular business practices and manufacturing across the country.
The Scottish Government has actively promoted the circular economy and resource efficiency, making it a key pillar of its environmental and industrial strategies. In 2016, the Scottish Government launched its circular economy strategy, 'Making Things Last', in collaboration with SEPA and Zero Waste Scotland, setting out a path towards a more circular and sustainable use of resources.
Moving to a circular economy approach could deliver significant economic benefits to Scottish communities, according to reports carried out by Zero Waste Scotland, with the adoption of circular business practices potentially worth £1 billion to the regions of Tayside and Aberdeen and Aberdeenshire alone.
Scotland has also sought to put itself on the front foot in the fight against single-use plastics, pushing ahead with plans to introduce a deposit return scheme (DRS) for drinks containers as a means to tackle single-use plastic waste by increasing capture rates of the millions of plastic bottles that go unrecycled.
Action on Plastics
Organisations interested in tendering to provide the expertise behind the 'Actions on Plastics' scheme can submit a tender through Public Contracts Scotland. Zero Waste Scotland has already been in contact directly with several community groups and would like to hear from any others that wish to take part in trials.
If an organisation does not wish to bid to be a contractor, but would like to receive support from a contractor to deliver action on single use items in your community, they should email [email protected] by 1 August to request their contact details to be shared with bidders, so they can be contacted to discuss s