UK Circular Plastics Network to share best practice on plastics sustainability
A UK Circular Plastics Network (UKCPN) has been set up by the Knowledge Transfer Network to bring together the diverse users of plastic products and realise the best outcomes for eliminating plastic waste.
Supported by UK Research and Innovation (UKRI), the UKCPN hopes to create a coordinated, integrated and aligned community of stakeholders in order to share best practice. The network is focused on unlocking the most critical, short-term barriers to plastics circularity. It is envisaged that by the end of 2019 UKCPN will count 1,000 companies as its members.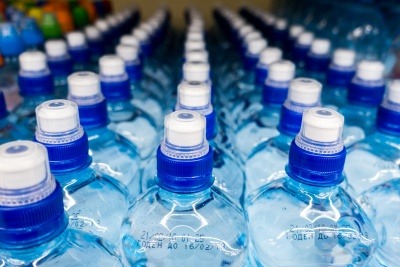 The UKCPN aims to facilitate the following:
Reducing the volume of plastic waste arising from within the UK;
Raising awareness and sharing best practice to improve the rate of UK plastic recycling;
Sharing best practice to reduce levels of confusion amongst citizens and highlighting user-centred design; and
Showcasing innovation that is focused on reducing the amount of plastic ending up in the environment.
The UKCPN is a two-year programme that aims to bring together those with solutions to the UK's plastic problem and facilitate circular supply chain engagement with those solutions. More than 12 events will be undertaken throughout the UK over the next two years, while there will also be a website for the community to interact with one another. As well as this, a directory of companies relevant to this sector will be produced and encompassed in a larger landscape map accessible to all of the UK Circular Plastic members.
The network forms part of the Plastics Research Innovation Fund (PRIF), which is engaging Britain's best scientists and innovators to help move the country towards more circular and sustainable approaches to plastics. PRIF is managed by UKRI and delivered via the Engineering and Physical Sciences Research Council (EPSRC) and Innovate UK, with strategic oversight from Professor Duncan Wingham, Executive Chair of the Natural Environment Research Council (NERC).
Leading the project, Dr Sally Beken, Knowledge Transfer Manager for Polymers at KTN, explained: "I feel passionate about this activity. We are dealing with a complex multifaceted problem where businesses, academia and individuals are all stakeholders. By bringing together the solution providers with the current plastic supply chain we can work together to find the best way forward. The UK Circular Plastics Network will facilitate changes we need to be resource efficient and preserve our planet for future generations."
Duncan Wingham said: "The Plastics Research Innovation Fund will lead the way in finding new solutions to our current use of plastics, through recycling methods and developing alternative materials. UKRI is drawing UK researchers together with companies to address the challenge of reducing plastic waste entering the environment and creating an economy that is free from plastic waste."
Over the past year the issue of plastics and their detrimental effect on the environment when incorrectly disposed of has exploded onto the public agenda, with government scrambling to devise policy to address the problem and many companies acting on their own initiative to show that they are taking the matter seriously.
Back in April 2018, the UK Plastics Pact was launched by the Waste and Resources Action Programme (WRAP) and the Ellen MacArthur Foundation, which commits its members – including more than 68 businesses – to eliminating unnecessary single-use packaging and making all plastic packaging reusable, recyclable or compostable by 2025.
The government, meanwhile, has announced plans to introduce a tax in 2022 on the manufacture and import of plastic packaging containing less than 30 per cent recycled plastic. The recently released Resources and Waste Strategy made several commitments concerning plastics, including banning problematic plastic products where alternatives exist; the government has already imposed a ban on the sale of microbeads and is consulting on banning plastic drinking straws, stirrers and cotton buds. A deposit return scheme for single-use drinks containers is also set to be introduced by 2023.