RECOUP celebrates 30 years in plastics recycling
This year RECOUP is celebrating 30 years of working within the plastics recycling value chain.
Initially set up as a three-year project in 1990 with the primary aim of kick-starting the recycling of PET bottles in the UK, the charity has brought together operators from across the value chain to innovate plastic bottle recycling.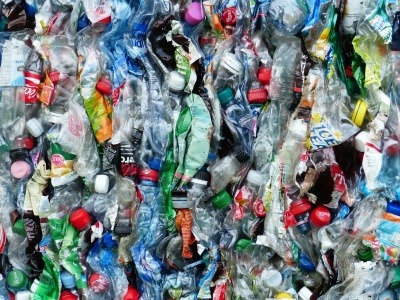 In 1994, RECOUP's first Local Authority UK Household Collection Survey reported that 3,150 tonnes of plastic bottles were being collected, under eight household bottle collection schemes. The charity's latest survey (2019) reported that 370,890 tonnes of bottles were collected for recycling, with all UK local authorities providing a kerbside collection service.
RECOUP is now seeking to discuss the challenges within the low collection rates of film, pots, tubs and trays, in relation to its 2025 targets.
Last year, the charity released a study into consumer plastic recycling behaviour, finding that consumers want clearer recycling information on packaging to reduce confusion around what can and cannot be recycled. Supported by M&S and Plastics Europe, the findings were incorporated into Pledge2Recycle Plastics, RECOUP's citizen arm.
The charity's earlier efforts into tackling consumer confusion around plastics recycling include its 2018 'Cut The Confusion' campaign, which answered commonly asked questions from consumers and underlined the importance of preventing the contamination of waste plastics.
Stuart Foster, CEO at RECOUP, commented: "No one could have predicted the pressure and attention placed on plastics in recent years fuelled by the 'Blue Planet' effect and certainly when RECOUP was launched this was not forecasted to be part of our future working space. Politicians, consumers, media, and businesses are all demanding change and RECOUP is central to delivering that change through increased recycling and more efficient use of plastic resources.
"Clearly, it cannot be right to allow plastics to leak into the environment, but neither is it acceptable to lose the opportunity to use plastic where it is the most appropriate and cost-effective material for so many applications. We look forward to working with the support of our members to encourage and help foster the right conditions to allow for a viable and resilient system plastics recycling system across the UK."
Gordon McSkimming, Sustainable Packaging Manager at Coca-Cola European Partners, added: "RECOUP adds value by bringing together industry experts and brands, and shares Coca-Cola's passion to drive down plastic waste and increase plastics recycling.  Coca-Cola is proud to have been a partner of RECOUP for the last 30 years.  It's Coca-Cola's ambition to work towards a world without waste, and we want to see a world where all our plastic packaging is recycled, and none ends up in the rivers or oceans.  Working with RECOUP can help contribute to achieving this objective, and Coca-Cola looks forward to continuing to collaborate successfully as we go forward together."
You can find out more about RECOUP on the organisation's website.