Quality must be part of packaging recycling approach – RA
The Resource Association (RA) has called on government to recognise the importance of high-quality recycling collection as it considers its approach to packaging recycling targets.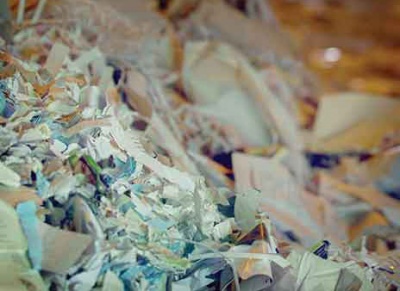 The RA, a trade group representing members of the recycling and reprocessing sectors, has made the appeal in its response to the consultation on packaging goals currently being run by the Department for Environment, Food & Rural Affairs (Defra). The consultation is seeking views on new packaging business targets for 2018-20 for overall recovery and recycling, as well as for material-specific targets for paper, steel, aluminium and wood.

Existing targets for all four materials expire in 2017 and so the consultation is seeking views on several proposals for new targets. The proposals include: extending the 2017 targets until 2020, setting targets 'in order to achieve the Circular Economy Package recycling targets for 2025' and 'optimal targets based on cost-benefit analysis for each material'. This latter proposal would mean 'high-ambition' targets for aluminium and steel and increasing but less ambitious targets for paper, wood, and overall recycling and recovery. 
Responding to the consultation, RA Chief Executive Ray Georgeson commented: "The low-cost compliance approach taken in the UK Packaging Regulations has worked well for many, but as targets rise, systems must be prioritised that recover more of the difficult-to-reach material for municipal streams and from smaller commercial enterprises."
Quality-driven collections 'crucial'
The association says that low-cost compliance has resulted in recovering cheaper to collect material first, and that "consistent, quality-driven municipal collections will be crucial" to achieving improved recycling targets.
Georgeson added: "[This] is why we continue to commend the approach taken by WRAP in their consistency framework to identify separate collections as delivering lower-cost and higher-quality recycling over the long term – as is being effectively implemented in Wales through their Collections Blueprint now delivering the highest national municipal recycling rates in the United Kingdom."
The Collections Blueprint, promoted by the Welsh Government to its local authorities as the best model for collections to deliver high recycling rates, cost savings and improved sustainable development outcomes, consists of a kerbside sort system, with weekly separate collections of dry recyclables and food waste, and fortnightly collections of residual waste.
This greater consistency, with many Welsh local authorities following the blueprint, along with ambitious targets and support for implementing local services, has seen Wales hit a 60 per cent recycling rate, while England has fallen from 44.8 per cent to 43.9 per cent in the past year.
The RA states in its consultation response that 'various member states, including Spain, Austria and Germany, already separately collect all packaging and have recycling rates higher than 65 per cent'. It adds that 'including all packaging materials in collection systems will also create incentives to develop new recycling technologies, infrastructure and materials, creating recycling solutions as well as jobs and growth'.
Material responses
Statutory recycling targets on packaging producers are required to ensure that the UK continues to meet the minimum recovery and recycling levels set down in the Packaging Directive. In 2011, the government consulted on revised targets for the period 2013-2017 and since then, in response to the GlassFlow and PlasticFlow reports, it has amended the targets for plastic and glass to better reflect the actual market position and to establish new targets for 2018-20.
This consultation seeks to gather views on targets for the other main packaging materials, and the RA, Confederation of Paper Industries and Wood Recyclers' Association have all backed the option of setting targets for paper and wood recycling that would lead the UK towards meeting the EU's targets for 2025.
For the paper stream, this would mean a target of 71 per cent for 2018, with two per cent increases until 2020, while a 38 per cent goal would be set for wood for 2018, with five per cent steps to subsequent targets of 43 per cent and 48 per cent for 2019 and 2020, respectively.
For aluminium, however, Alupro (the Aluminium Packaging Recycling Organisation) and the RA favour the third option: bringing in 'high-ambition' targets of 58 per cent in 2018, 61 per cent in 2019 and 64 per cent in 2020.
Alupro also proposes an increase to the 2017 aluminium target, which has already been met, and has suggested that in subsequent years the targets are 'front-loaded'. The organisation believes this structure would maintain the momentum in the aluminium sector and help ensure that the 'real' recycling rate for aluminium packaging is measured, meaning that all aluminium packaging collected for recycling is captured by the packaging recovery note (PRN) system.
The RA's response to the Defra consultation can be read on the Resource Association's website.