Innovative biodegradable materials could replace microplastics in cosmetics
A company has developed a new range of biodegradable materials designed for use in cosmetics in place of microplastics.
Italian bioplastics manufacturer Novamont launched the products yesterday (1 October) with the aim of fighting the pollution caused by the minute pieces of plastic still present in many cosmetics.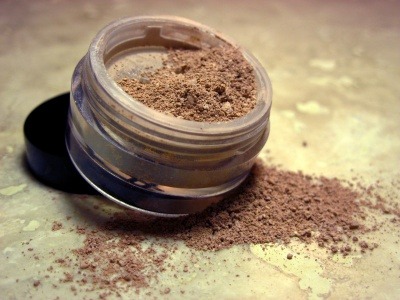 Banning
plastic microbeads
in certain cosmetics has been one of the headline policies of Environment Secretary Michael Gove's time at the helm of the Department for Environment, Food and Rural Affairs (Defra). The ban covers rinse-off products like face wash and toothpaste that end up down the drain, with the tiny pieces of plastic they contain too small to be filtered out by water processing plants, thus finding their way into our rivers and oceans, where they can enter the food chain and be fatal to marine life.
However, the number of countries that have taken the step to ban microbeads remains small, and most of these, like the UK ban, do not cover leave-on cosmetics like make-up, sunscreen and moisturiser, even though these products will eventually also wash off into the water system, or directly into the marine environment. Responding to a Defra consultation, cosmetics companies said that too many of their leave-on products contained microplastics (in some cases up to 90 per cent), such that 'thousands of products' would need to be reformulated were the ban to be extended to their entire range.
Potential sources of microplastics in leave-on cosmetics, according to a European Commission report, include powders that contain nanosize microplastic particles as an opacifying agent (giving the product better coverage). Plastics are also used as binders, fillers, thickeners, stabilisers, colours and much more. There is much less data available about microplastics in leave-on cosmetics compared to rinse-off, but the report estimates around 605 tonnes of microplastics a year come from leave-on products in the EU alone.
Read more: Chemical attraction – how cosmetics can damage the planet
Now, Novamont has launched its new range, called CELUS-BI, which the company claims will help to address the ongoing problem of microplastic pollution from cosmetics. Developed in partnership with Italian manufacturer Roelmi HPC, products include materials for leave-on and rinse-off products, such as texturising agents (to create a silky feel to the product), emollients (for moisturising) and exfoliants.
The products in the range are made from renewable raw materials and biodegrade 'rapidly and totally' within 'just a few days' in a water purifying plant, according to the company. Early-stage tests suggest that the manufacture of the materials also creates 75 to 95 per cent lower greenhouse gas emissions than standard counterparts.
Novamont's CEO, Catia Bastioli, described the new products as "a concrete demonstration that the integrated supply chain created by Novamont over the years, and which is still evolving, is a rich source of opportunities in many sectors, both upstream and downstream."
She continued: "Collaboration with partners like Roelmi, that are open to innovation, competent and sensitive to issues such as sustainability, is essential. Starting from products developed jointly, it will be possible to create new alliances with companies that share our commitment to the environment and local areas in order to speed up sustainable transformation of the sector."
Whether or not the microbeads ban will be extended to cover leave-on products as well as rinse-off – which looks unlikely any time soon – a growing number of cosmetics companies are beginning to consider their environmental impact more deeply, especially in light of continuing public pressure to address the plastic pollution problem.