Industry says DRS must form part of wider waste strategy
The announcement this morning (28 March) of plans to introduce a deposit return scheme (DRS) for plastic bottles, glass bottles and metal cans in England, subject to the findings of a consultation, has largely been welcomed by the waste and resources industry – though many have tempered this with calls for caution regarding the implementation of such a scheme, with consensus forming that a DRS needs to come as part of a broader approach to improving recycling in the UK.
Read more: Government to introduce deposit return scheme across England this year
Industry responses
The waste and resources industry has for the most part reacted positively to this morning's announcement, indicating a willingness to work with the government to ensure that the design and implementation of a DRS is carried out in such a way as to ensure its success. However, many have warned that a DRS cannot just be bolted on to the existing recycling and waste management system in the UK and must form part of a broader, coherent strategy on waste and resources.
Waste management trade association ESA's Executive Director, Jacob Hayler said: "ESA welcomes the government's continued leadership on recycling. Any new deposit return scheme will need to be considered in the context of the upcoming Resources & Waste Strategy to ensure a package of measures that helps the UK achieve its stated aim of becoming a world leader in resource productivity, while also tackling littering."
Hayler went on to state that a DRS must be accompanied by targets for recycled content in products and packaging to boost end markets for recycled materials, commenting: "There is no point recovering all this material if there is nowhere for it to go, and particular consideration is needed for material left to be collected at the kerbside if a DRS system is introduced."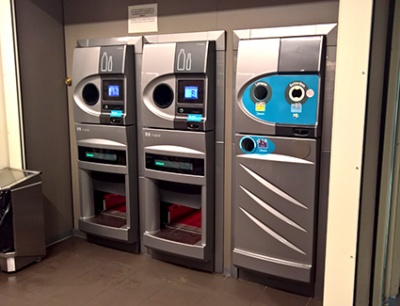 Image: Donald Trung Quoc Don (徵國單) / Wikimedia Commons CC-BY-SA-4.0
Estelle Brachlianoff, Senior Executive Vice-President at Veolia UK & Ireland, echoed the thoughts of Hayler, adding: "We are in favour of any proposal that helps to improve recycling rates. If more bottles are recovered instead of needlessly discarded, we will sort and recycle them, keeping more in the loop and away from landfill or our oceans.
"To truly lessen our environmental impact as well as improving the culture of recycling, there is still plenty to do. For instance, we would like to see manufacturers awarded incentives for including a significant percentage of recycled content in their product. This will accelerate demand for recycled material."
Meanwhile, waste management company Viridor released a statement supportive of the decision to introduce a DRS, although it said that a UK-wide system would be preferable to separate schemes introduced by each of the devolved administrations, while seeking to reiterate the need for the scheme to form part of a larger waste and resources strategy. The statement said: "Overlaying a DRS onto existing recycling collections and services will create impacts for local authorities and their contracted service providers. This will need to be carefully considered to ensure that we build on, rather than detract from, the progress made in municipal recycling to date.
"It will also be important to consider the interaction between the proposed DRS and other regulatory measures, including the forthcoming revised packaging regulations, which could have a much greater overall positive impact on improved resource efficiency and resource management in the UK."
A warning was also issued from Dr Colin Church, Chief Executive of CIWM, for the government to fully consider all potential "unintended consequences" of a DRS, for instance "a threshold effect which might see the size of beverage containers adjusted in order to fall outside the DRS criteria". 
Michelle Carvelle of environmental compliance firm Lorax, which helps companies pay the extended producer responsibility (EPR) fees for the waste they place on the market, called for government to work closely with business to "clarify the role and responsibilities of the companies involved within the compliance process."
Ecosurety, another compliance provider, has welcomed the announcement "in principle" but questioned whether the UK's recycling infrastructure will be able to cope with the increase in materials resulting from a DRS. Managing Director James Piper said: "We don't want to see a situation whereby millions more tonnes of plastic are collected but sit dormant in warehouses, or worse, outside exposed to the elements, because there is nowhere inside the UK to recycle them."
Effect on kerbside recycling
As shown by the statement from Viridor, there have been concerns voiced by those involved in kerbside recycling that a DRS could undermine the preexisting system, diverting material away from local authorities and thus reducing the revenue they can collect from the sale of recovered materials. Lee Marshall, CEO of the Local Authority Recycling Advisory Committee (LARAC) warned in October 2017 that a DRS could likely lead to "savings on the litter picking side, but increased costs on the kerbside".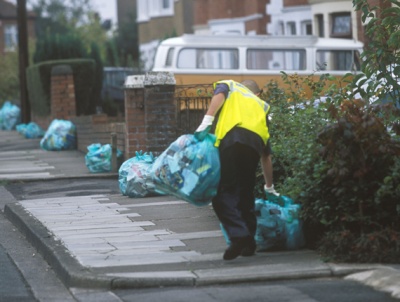 LARAC has responded to today's announcement with similar caution, stating that evidence of the benefits of a DRS are "inconclusive" and that much more work needs to be done to explore the concept ahead of implementation, including a full assessment of the impact on kerbside systems. LARAC Chair Carole Taylor added that focus should be on holding packaging producers responsible for the waste they create, increasing the amount that producers pay towards the recycling of their products: "Local authorities provide comprehensive collection schemes for the materials that a DRS would target, and our first step should be to put funds into these from producers to increase kerbside performance even further."
Simon Ellin, CEO of the Recycling Association, concurred, questioning: "How will local authorities replace what is a valuable revenue stream for them, and could this make collections of other material such as cardboard and paper uneconomic for local authorities?" Ellin stressed the importance of a holistic view: "Rather than introduce one solution to one issue, we need to ensure we look at the UK recycling system as a whole, and see if deposit return schemes can be a part of that."
Most commentators agree that if a DRS is introduced, collection apparatus will need to be placed in the most accessible locations where people are likely to throw out their rubbish on-the-go, meaning consumer hubs like offices, train stations, hospitals and shopping centres.
Writing for Business Green today, Trewin Restorick of environmental campaigns charity Hubbub warned that it could be 'counter-productive' if retailers place machines in out-of-town sites where there is more space: "Putting DRS machines in places which can easily be reached by car may persuade some people to take their bottles and cans to these machines for the reward they receive rather than using the existing facilities. If this happens a new more expensive solution might end up replacing existing infrastructure."
'The devil is in the detail'
Calls for a DRS have largely centred on the prevention of litter, pointing to the 8-12 million tonnes of plastic waste that ends up in the world's oceans every year. A DRS, especially one that focuses on capturing 'on-the-go' waste, has been pitched as a necessary tool in the fight against plastic pollution.
The Marine Conservation Society has been vocal in campaigns for a DRS for some time, finding record numbers of plastic bottles on beaches year-on-year as part of its Great British Beach Clean surveys. Senior Pollution Policy Officer Dr Sue Kinsey described the announcement as "a win-win situation for consumers, taxpayers and the environment alike," adding: "Deposit refund systems for bottles and cans have been proven to work in around 40 countries around the world. We're confident that this scheme will help reduce the amount of litter on our coasts and in our seas and increase high quality recycling."
Photo: Will Rose / Greenpeace
Libby Peake, Senior Policy Adviser at environmental group Green Alliance which also advocates for the inclusion of all drinks containers in the DRS, added: "The government has just taken a fantastic first step in the fight against marine plastic pollution. It's been proved that well designed bottle deposit schemes increase the collection of plastic drinks containers, which are the largest single source of plastic litter entering the seas from the UK. Other countries using them have recycling rates approaching 100 per cent. If we can reach the same level, it will not only benefit the environment but our domestic recycling industry too."
Elena Polisano, oceans campaigner at Greenpeace UK, offered a more measured response, cautioning that "the devil will be in the detail...it is vital that the system is UK-wide, applicable to drinks containers of all sizes and available everywhere they are sold."
Polisano also warned that Defra should "avoid a voluntary scheme that only applies to some retailers." The government has a history of choosing to support voluntary measures over legislative intervention, particularly with regard to the so-called 'latte levy' proposals of a charge on disposable coffee cups, something Parliament's Environmental Audit Committee (EAC) criticised as lacking ambition.
While many campaigners point to the increased recycling rates achieved by other countries that operate a DRS, Sian Sutherland, co-founder of campaign group A Plastic Planet, stated that prevention and the reduction of society's consumption of plastic should take precedence: "No matter how many times a plastic bottle is reused or recycled, it will almost always end up in the environment sooner or later. Most plastic can only be recycled several times before it becomes unusable.
"Instead we have to turn off the plastic tap. This means eliminating plastic bottles at the earliest opportunity. Where is the logic in packaging something as fleeting as water in something as indestructible as plastic?"