France could face legal action over disposable plates and cutlery ban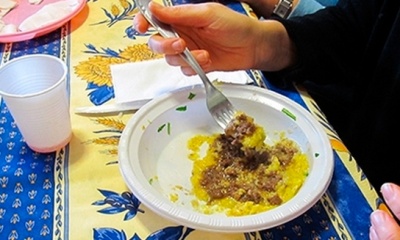 The French Government could face legal action after a law was passed to ban disposable plastic plates, cutlery and cups.
A decree passed on 30 August means that, by 2020, 50 per cent of the material used to create plastic disposable items like tumblers, coffee cups, plates and cutlery must be bio-based and consumers must be able to dispose of them in household compost units. The proportion of organic content will then have to rise to 60 per cent by 2025.
The ban will affect both retailers and fast food stores that distribute plastic knives and forks with their food. According to lawmakers, France discards 4.73 billion plastic cups each year, only one per cent of which are recycled.
However Pack2Go, an organisation representing European packaging manufacturers, says that the law violates EU rules on the free movement of goods.   
The ban is one of a raft of measures that make up the French Government's Energy Transition for Green Growth law, which was 'designed to give France the means to make a more effective contribution to tackling climate change and reinforce its energy independence'.
Ban could 'make litter problem worse'
But while the ban has been celebrated by green campaign groups like One Green Planet, Eamonn Bates, Europe Secretary General of Pack2Go told the Associated Press: "We are urging the European Commission to do the right thing and to take legal action against France for infringing European law. If they don't, we will."
Bates questioned whether bio-based materials would be any better for the environment and that it provides unrealistic expectations of domestic biodegradability, saying that the ban "will be understood by consumers to mean that it is OK to leave this packaging behind in the countryside after use because it's easily bio-degradable in nature. That's nonsense! It may even make the litter problem worse."
Plastic bag ban
Following its implementation at the end of August, the ban on disposable plastic utensils is the 87th of the Energy Transition law's 103 to have been published since it was passed in 2015.
A ban on single-use plastic bags has already been established as part of the law. Whilst in the UK shoppers are charged five pence for every new plastic bag used during a shop, from July any carrier bags that are not biodegradable will not be available from French retailers, with a ban on disposable bags for carrying fruit, vegetables or packaging food like meat, fish and cheese following in January 2017.
Like the ban on disposable plastic items, the plastic bag measure requires an increasing proportion of bio-based material: from 1 January 2017, bags containing 30 per cent renewable raw materials will be allowed, increasing to 50 per cent in 2020 and 60 per cent in 2025.
The French Environment Ministry introduced the ban after finding that 17 billion disposable plastic bags are consumed annually in France, each being used for an average of 20 minutes between handed out and disposed of in a shopper's rubbish. 
The law also initially contained articles that would force supermarkets to establish agreements to redistribute surplus food, but after they were cut from the law some months after it had passed unanimously passed by members of the National Assembly a new, standalone law was created and adopted in February.
More information about the French Government's Energy Transition to Green Growth law, can be found on the Environment Ministry's website.