Consultation opens on English plastic straw ban
Plastic straws, drinks stirrers and cotton buds could be banned in England in a year's time, Michael Gove announced today (22 October).
The Environment Secretary has launched a consultation to gather opinions on government proposals to ban the distribution and/or sale of the single-use, disposable items in England. The consultation, first announced back in April, will ask people whether or not they would support a ban on each of the three items, how a ban could be implemented and what the potential implications of a ban might be.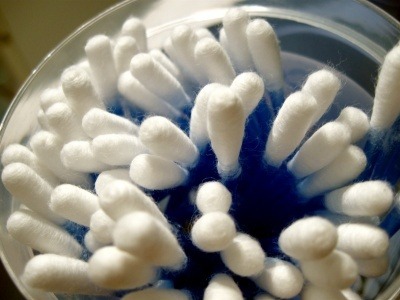 Research carried out on behalf of the Department for Environment, Food and Rural Affairs (Defra) states that 4.7 billion straws, 316 stirrers and 1.8 billion cottons buds are estimated to be used in England every year. All of the items are among the top 10 most collected on beach cleans, according to the Marine Conservation Society, while 10 per cent of all cotton buds end up flushed down the toilet, where they can enter the marine environment.
Devolved governments have also previously announced separate plans to consult on banning certain single-use items, although there have been concerns raised about how such measures would work in practise, considering EU rules on the free movement of goods. However, the European Commission has itself proposed measures to curb the consumption of single-use plastic items, including straws, drinks stirrers, cotton buds, cutlery, plates and more – which could mean that any individual bans would be subsumed into broader EU legislation.
Straws in particular have become something of a symbol for the wider fight against plastic pollution, with a raft of businesses taking the step ahead of government to ban straws or introduce alternatives in response to a growing public backlash, including JD Wetherspoon, Starbucks and Marriott Hotels.
However, disability rights campaigners have been forced to remind companies that not everyone can easily do without a plastic straw. In August, campaign group One in Five published an open letter to Starbucks CEO Kevin Johnson, stating that the particular attributes of plastic straws (cheap, flexible and useable in both hot and cold drinks) make them 'vital for independent living' for some disabled people.
The government's consultation will be addressing this point, seeking views on how best to ensure that people who need straws can still access them. While Starbucks, and other companies, have confirmed that they will be keeping plastic straws available on request for those who need them, One in Five described this as 'unnecessary gatekeeping that contributes to feelings of guilt for wanting to enjoy – or needing – a drink.'
Ban should be 'just the start'
Commenting on the consultation launch today, Gove drew attention to previous measures introduced by the government to tackle plastic pollution, saying: "In England we are taking world-leading action with our ban on microbeads, and thanks to the public's support have taken over 15 billion plastic bags out of circulation with our 5p charge.
"I commend retailers, bars and restaurants that have already committed to removing plastic straws and stirrers. But we recognise we need to do more. Today we step up our efforts to turn the tide on plastic pollution and ensure we leave our environment in a better state than we inherited it."
Greenpeace UK political adviser Sam Chetan-Welsh welcomed the potential ban, but acknowledged that more needed to be done to properly address the plastic pollution problem, with plastic straws, stirrers and cotton buds representing only a small proportion of the estimated 150 million tonnes of plastic present in the world's oceans.
Chetan-Welsh said: "Ministers are doing the sensible thing by looking to ban single-use plastic items that can be easily replaced with better alternatives or that we can simply do without. But this should be just the start.
"If we are to protect our oceans from the scourge of plastic, the flow of waste needs to be cut off at the tap. And that means the companies producing and selling all this packaging must take responsibility for it and cut down the amount of plastic ending up in our shopping baskets."
The consultation closes on 3 December 2018 at 11.45pm and can be found on the government website.