AURELIUS Group acquires Regain Polymers Holdings
Seven months after purchasing plastics company ECO Plastics, the European investment body AURELIUS Group has acquired Regain Polymers Holdings Limited from Chamonix Private Equity for an undisclosed sum.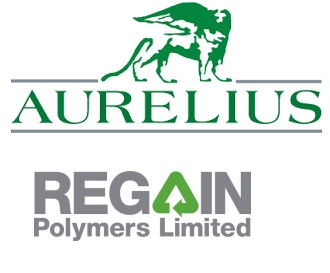 Founded in 1991, Regain is one of the UK's largest companies offering bespoke compounding and recycling of post-use, rigid plastics. The company produces high-density polyethylene (HDPE), polypropylene (PP), talc-filled polypropylene (PPT), and polystyrene (PS) polymers, and operates in the automotive, environmental, horticultural, packaging and construction markets.
Based in Allerton Bywater, near Castleford, Yorkshire, the company employs over 100 people and had a turnover of approximately £31 million in 2014. It has a compounding of approximately 46,000 tonnes per annum and operates two wash plants and a material preparation facility with a capacity of 28,000 tonnes per annum.
Expansion of plastics portfolio
The acquisition has further expanded AURELIUS' plastics portfolio, which also includes plastics reprocessing company ECO Plastics (bought for an undisclosed sum in December 2014) and plastic bottle recycler and polyester staple fibre producer Wellman International.
Speaking of the latest purchase, Dirk Markus, Chief Executive of AURELIUS Group, commented: "We are very pleased to be announcing this deal which adds a further plastics recycling business to our portfolio.
"This positive partnership between AURELIUS and Regain will create a strong commercial platform to support the company's current operations and longer-term strategic development."
Tristan Nagler, Managing Director of AURELIUS UK, added: "Regain is a robust and innovative business which has successfully met the evolving requirements of its clients for increasingly complex, technical and cost-effective compounding solutions with guaranteed end product quality.
"We look forward to working with the Regain management team to further develop the company's market-leading offering to take advantage of the growing demand for recycled content in plastics applications from retailers, brand owners and automotive OEMs looking to reduce the carbon impact of packaging and products."
Find out more about the AURELIUS Group.